HOW DO I LOGIN TO MY ACCOUNT?
Login Directions for Roben-Marie's Courses




Step #1: Enter your email address or Simplero ID (username).
Step #2: Enter your Password.

Step #3: Click on the green Login Button.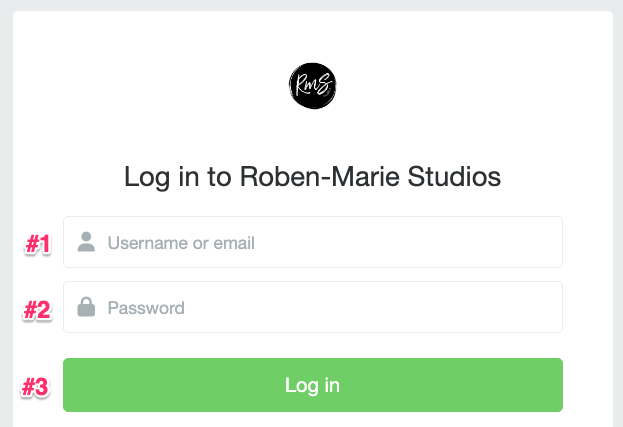 Forgot your User Name and/or Password?
Click on "Did you forget your username or password?"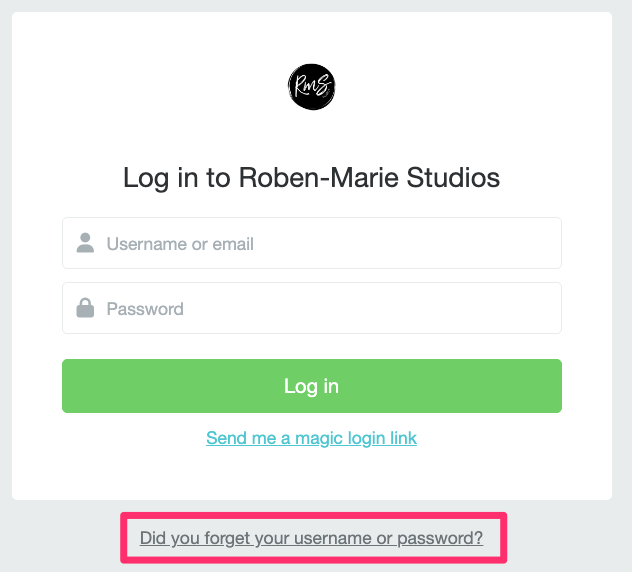 Want quick access but forgot your password?
Add your email or username and click on "Send me a magic login link"
Check your inbox, click the link and "magically" you'll be logged in!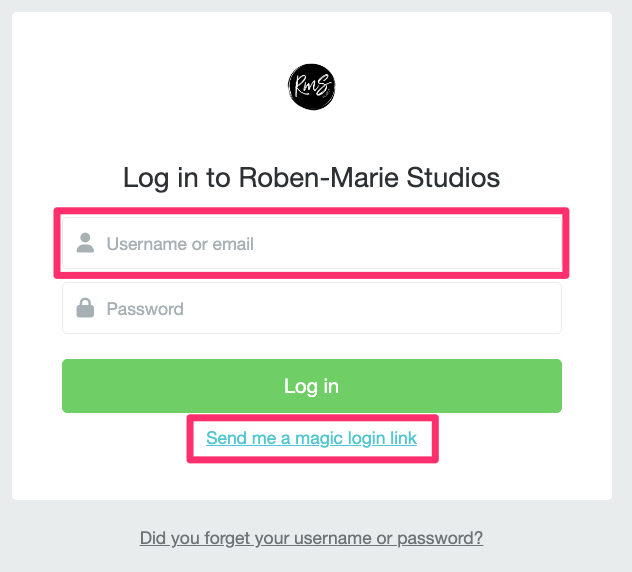 How to Access Your Courses After Login
Option #1:
Click on "Access Your Courses" in the main navigation.  Find your course and click the name to be taken to the classroom.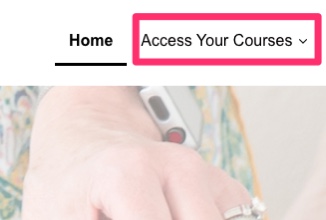 Option #2:
Find your course under "Your Courses & Products" and click the thumbnail image to be taken to the classroom.