Printmaker Pro: Press, Stitch & Stash


Printmaker Pro: Press, Stitch & Stash! - Grab your Gelli plate and join Roben-Marie for a class of instruction, inspiration and playful experimentation. Prepare to get messy as you become a Printmaker Pro.

Beginning with tips and techniques, we will PRESS our way to an amazing collection of layered backgrounds. We will STITCH two interactive minis and a portfolio where you can STASH your treasures!

Spend some time with Roben-Marie and learn to PRINT like a PRO!
Original Release Date: March 2015

What Students Are Saying...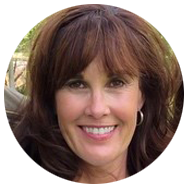 "This workshop goes way beyond the basics of Gelli® printing and highlights how to create those gorgeous layers Roben-Marie style! I learned countless new techniques and created many beautiful papers which I will be able to add to my stash. The projects were so creative and fun and now I have a new place to store my prints. Roben-Marie's teaching style is so detailed and her approach so encouraging that you feel as if you are working alongside her. I would definitely recommend this creative class to students of all levels. This is a workshop which I will refer back to again and again for years to come." ~Susan Gallitto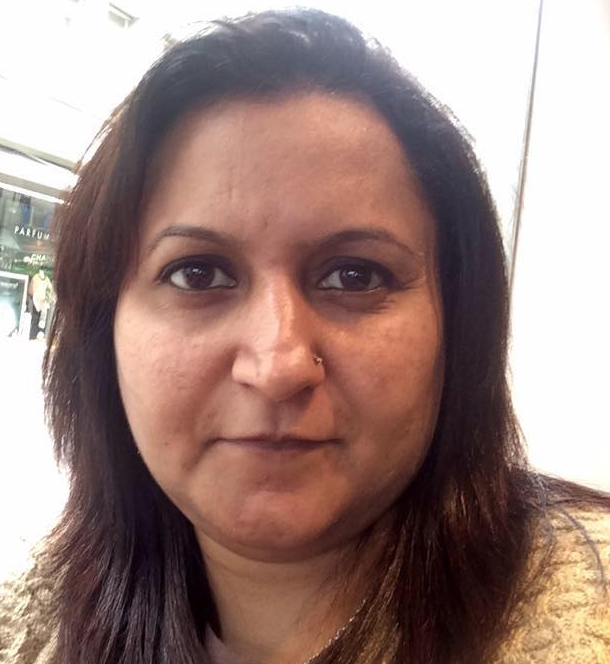 "Thank you so much for sharing everything so generously:)! You've rewired my entire perception of Gelli® prints and printing for better for eternity." ~Shruti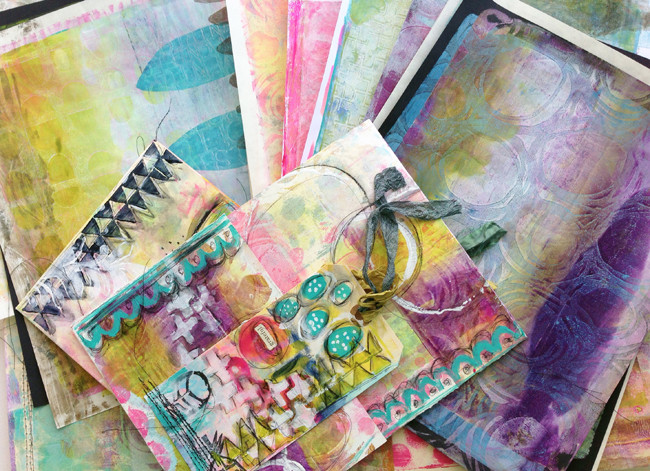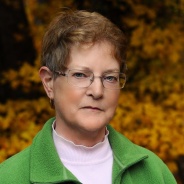 "I have taken many of your classes and have loved them but this one is fantastic. Love all the pockets, to put my colorful papers in. All three projects are great to use as gifts for artists, teachers and or friends, so useful and fun. Thank you so much. You're the best." ~Peggy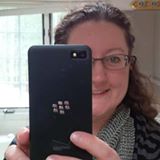 "There are so many great ideas in your class to push my Gelli® prints further, and get me using colors I don't normally use. I am having so much fun experimenting. I also love that I have a portfolio to stash all the goodies. Love it, thanks for the class." ~Colleen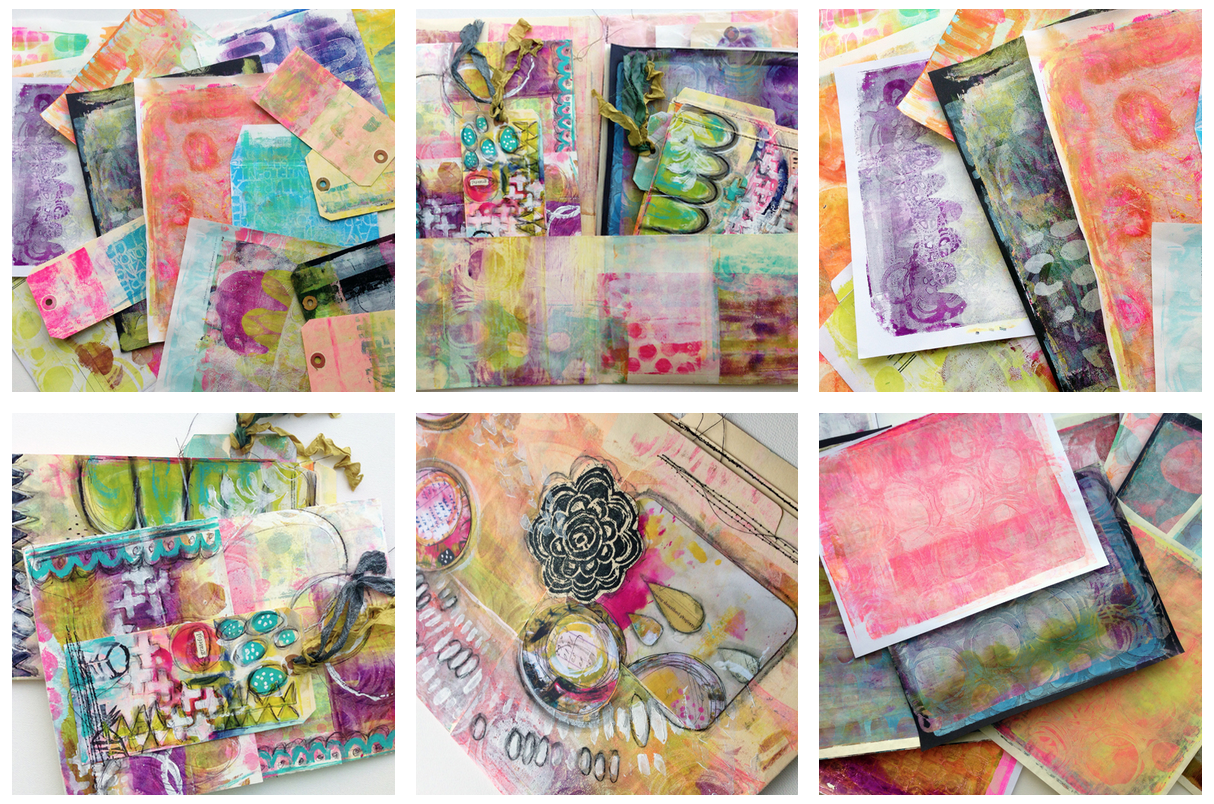 Frequently Asked Questions
These are some of the questions people most frequently ask :
When does the course start and finish?
This course is self-paced so all content is available when you sign up.

Do you provide a list of the specific supplies you use?
Yes, I provide a supplies list but feel free to use what you have.
Is this course live?
No, all videos are pre-recorded.
Are videos available for download?
Yes, videos are available for download.
How long do I have access to the course?
After enrolling, you have unlimited access to this course for as long as you like - across any and all devices you own. If there should come a time when the school closes, you will be notified.

Watercolor Paper
File Folders

Acrylic Paints
Glue Stick
Paint Brushes
Sewing Machine
India Ink Pad
Save
ADDITIONAL ITEMS

•Apron
•Cracker or Cereal Bag - The plastic bags inside the boxes. We will need two.
•Assorted papers: scrapbook paper, cardstock, copy paper, book papers, envelopes, tags, ledger paper, drafting paper, watercolor paper (I like the 11 x 14 tablet size/hot press but a multi media paper will work).
•Spray bottle of water
•Cloth or paper towels
•Stencils, stamps, mark making tools (see PDF for ideas)
•Freezer paper or Ranger Craft Mat (something non-porous to put your Gelli® Plate on).
•Tabs (I made my own) but you can use tabs or folded pieces of gelli prints.
NOTE: a sewing machine is recommended for the finished projects but you could hand stitch with regular thread or embroidery floss.
Hey!  I'm Roben-Marie and I provide ideas, inspiration and quality instruction for hobbyists and art entrepreneurs. I teach artists from beginners to those making a living from their art through my blog and my popular online workshops.  Both in and out of the studio, my passion is helping my fellow creatives step into their full potential by creating confident and expressive art.


As a woman of faith I believe that I'm called to serve and support others, so I strive to be accessible to artists who need my help. Seeing other creators embrace their unique voices, build their online art dreams and gain confidence in their new skills brings me great joy.


I've been a working artist since 2004, am self-taught and believe that anyone can cultivate their creative spark. I've taught mixed media art workshops and retreats across the U.S. and my work has been featured in countless books and industry magazine.

In my spare time I love to read, bake and travel.  I live in Florida with my husband of 34 years and together we work with the youth in our church. I also have a heart for mission work, having served in Panama, El Salvador, Romania and Honduras.