I'll walk you through creating your own artsy journal out of all the bits and pieces you already have lying around.
$59
SIGN ME UP!

Take a Peek Inside the Classroom!
IN THIS WORKSHOP...
I'll walk you through creating your own artsy journal out of all the bits and pieces you already have lying around.
That's right, gather your scraps of painted paper, whichever paints you have on hand, and several pieces of ribbon… you'll be amazed at what we can create.
Whether you're a novice book binder, or a seasoned journal-maker, this class will provide you with easy-to-follow instructions to design your own dynamic book.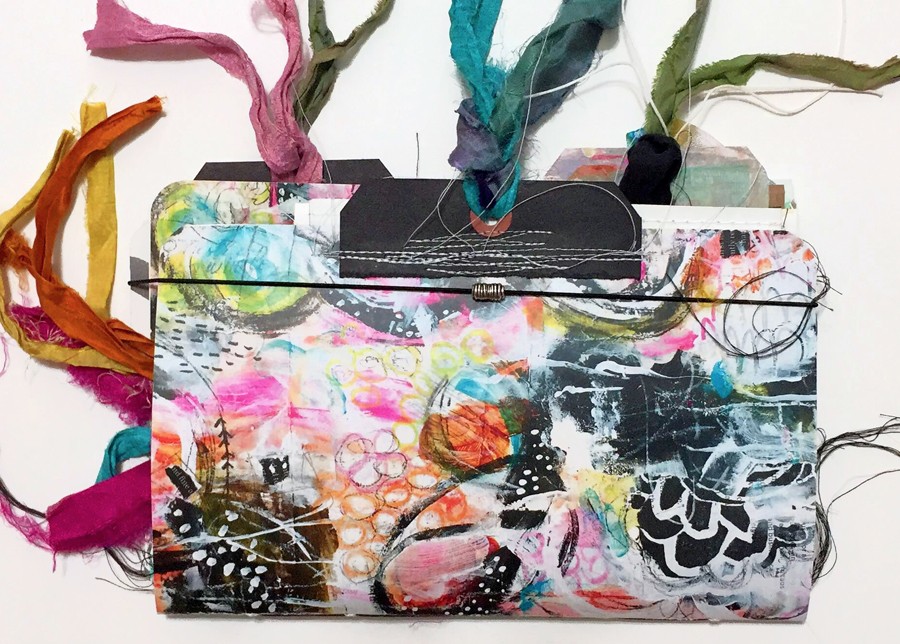 Sign up for Pop-Up Fringe Journal and you'll receive:


Access to my user-friendly classroom - compatible across all your devices
11 short, to-the-point instructional videos in HD (2 hours of lessons in total)
Access to the Pop-Up Journal Prompt Challenge videos (videos are only available in the classroom)
The complete digital line of my Urban Grunge Art Pops™ collection (retail value: $12)
Two full-color printable papers that co-ordinate with your Art Pops™ (retail value: $6)
A totally unique, personal-to-you art journal (retail value: priceless!)
Not convinced? Take a look at what some of my Pop-Up Fringe Journal graduates are saying: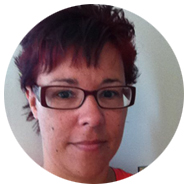 "IT SPARKED LOADS OF IDEAS FOR ME TO TRY ELSEWHERE."
"I really enjoyed the Pop-Up Fringe Journal workshop! As usual, Roben-Marie gives a clear walk through, and brings you along, sharing her thought process. It is inspiring to see how it evolves as she puts everything together. It sparked loads of ideas for me to try elsewhere. The journal looks brilliant at the end and it will make a really nice gift for somebody... if I can bear to part with it!"
-Deni James
Abina Design & Print Limited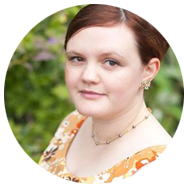 "THIS CLASS IS FULL OF TECHNIQUES AND MAKES GREAT USE OF SIMPLE SUPPLIES THAT ARE EASILY ACCESSIBLE"
"Roben-Marie packs so much in this class I know for sure that I will be going back to watch the videos time and again. Not only do you get a really beautiful and unusual journal at the end, but you get a real insight into her thoughts and process as an Artist. My favorite parts were most certainly when she is talking us through her decisions and changing things up as she goes. This class is full of techniques and makes great use of simple supplies that are easily accessible!"
-Karen Gaunt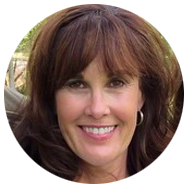 "ROBEN-MARIE NEVER DISAPPOINTS!"
"Roben-Marie always comes up with creative ideas for using supplies we already have in our stash and this one is no exception. This workshop is filled with lots of extras, including the complete digital version of her new Urban Fringe Art Pops™ Collection. The Pop-Up Journal Prompt Challenge just sweetened the pot... TEN prompts with videos makes this a workshop I will revisit over and over for inspiration."
-Susan Gallitto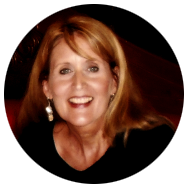 "IT'S SUCH A CUTE JOURNAL"
"I think this workshop is such a great price for all inclusive printable cards, papers and stickers (wow) and the bonus of watching you work. It's such a cute journal. I loved this workshop as I do all of your workshops and the new Art Pops™ cards are stunning!"
-Diane Kirtley
Bonus #1
The Complete Digital Line of My New
Urban Fringe Art Pops™ Collection!
VALUE $12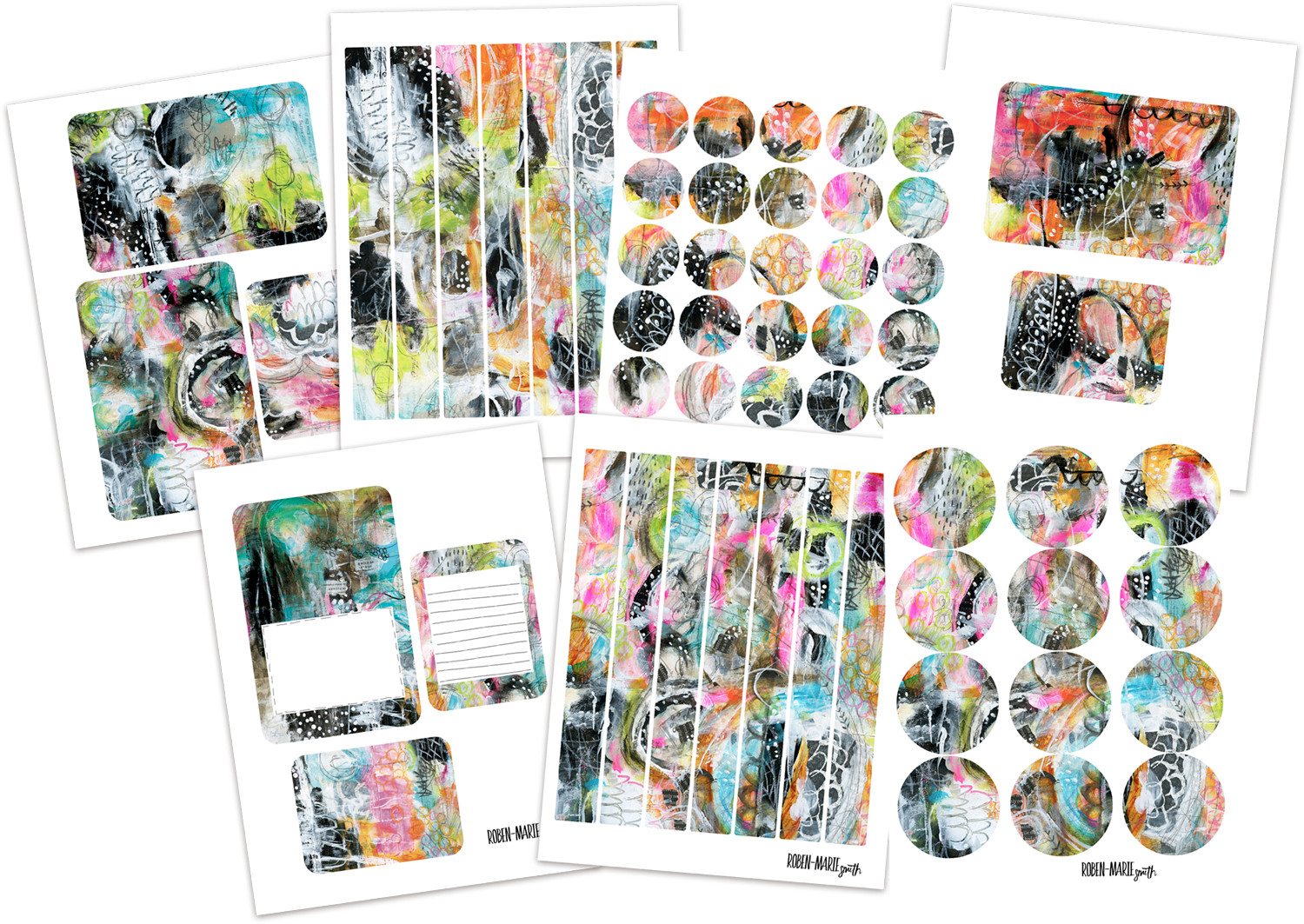 Bonus #2
Two full-color digital papers that coordinate with the new Urban Fringe Art Pops™ Collection!
VALUE $6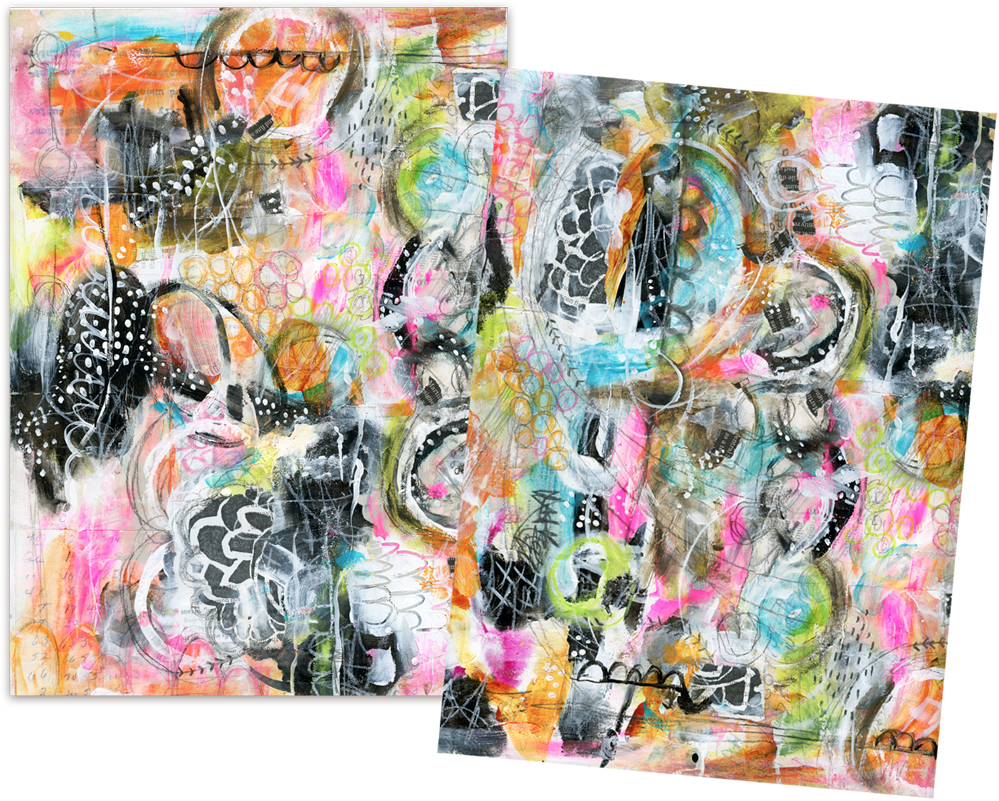 Bonus #3
Access to the Pop-Up Journal Prompt Challenge Videos - TEN in all!
First, you'll create the journal, and then I will give you ten ideas for filling it up and making it juicier! 
VALUE $20



Challenge Peeks!!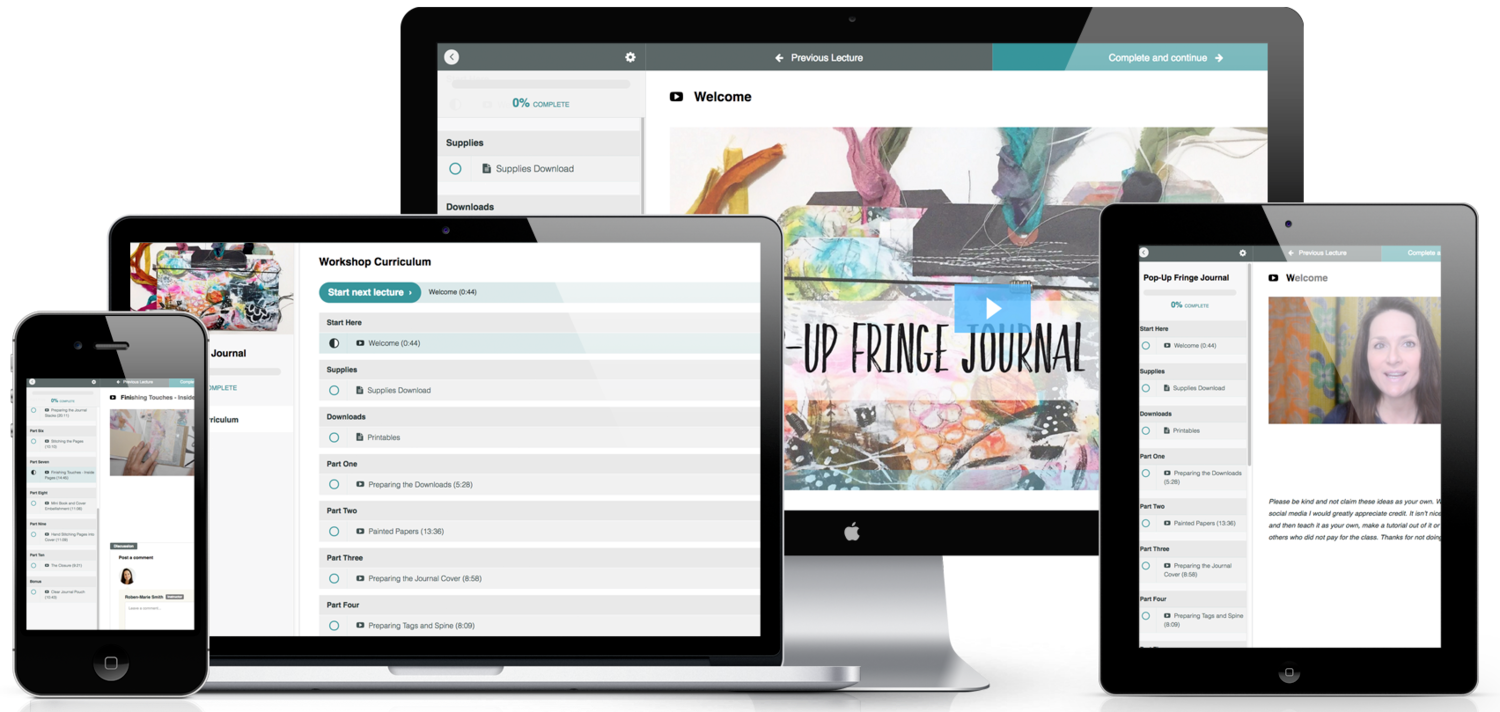 TECH
•USER-FRIENDLY CLASSROOM
•SHORT, TO-THE-POINT VIDEOS
•COMPATIBILITY ACROSS ALL YOUR DEVICES.
•11 INSTRUCTIONAL VIDEOS AND 2 HOURS OF INSTRUCTION
•HD VIDEOS - I SHOOT WITH GOOD LIGHTING AND YOU CAN SEE CLEARLY WHAT I AM DOING.
•DOWNLOADS ARE ALL IN PDF FORMAT, COMPATIBLE WITH ALL SYSTEMS
 

 

What Can You Expect From This Class?


We'll play with fringe, and put together unique pop-up elements to create an art journal with flair.
We'll create fun background papers using my simple, freeing art techniques.
We'll look at different ways to customize tags for your journal.
We'll use up materials found in your recycling bin.
Above all, we'll have creative fun, and finish the day with a funky, chunky handmade art journal.
Frequently Asked Questions
These are some of the questions people most frequently ask :
When does the course start and finish?
This course is self-paced so all content is available when you sign up.

Do you provide a list of the specific supplies you use?
Yes, I provide a supplies list but feel free to use what you have.
Do I need a sewing machine or can I substitute sewing in another way?
I do sew the elements onto tabs before hand stitching everything into the cover. I do suggest the alternative of using embroidery thread, which when used with multiple strands and a running stitch looks rather nice. The other pieces I stitch could easily be done with staples, tape, etc. That said, some of the elements will look different than mine. I also show a clear pouch to hold your finished journal. I cut it down to size and sew the sides, but you could easily embellish other ways or use embroidery thread to add stitching to the sides.

Is this course live?
No, all videos are pre-recorded.
Are videos available for download?
Yes, videos are available for download.
How long do I have access to the course?
After enrolling, you have unlimited access to this course for as long as you like - across any and all devices you own. If there should come a time when the school closes, you will be notified.

Hey!  I'm Roben-Marie and I provide ideas, inspiration and quality instruction for hobbyists and art entrepreneurs. I teach artists from beginners to those making a living from their art through my blog and my popular online workshops.  Both in and out of the studio, my passion is helping my fellow creatives step into their full potential by creating confident and expressive art.


As a woman of faith I believe that I'm called to serve and support others, so I strive to be accessible to artists who need my help. Seeing other creators embrace their unique voices, build their online art dreams and gain confidence in their new skills brings me great joy.


I've been a working artist since 2004, am self-taught and believe that anyone can cultivate their creative spark. I've taught mixed media art workshops and retreats across the U.S. and my work has been featured in countless books and industry magazine.

In my spare time I love to read, bake and travel.  I live in Florida with my husband of 34 years and together we work with the youth in our church. I also have a heart for mission work, having served in Panama, El Salvador, Romania and Honduras.