Take a Peek Inside the Classroom!
Color and paper create a magical union!


This class is all about experimenting, playing, and having fun with color and collage. In this workshop, you will explore using a variety of mediums to add color and texture to paper.

Learn my intuitive process for creating large scale painted papers using a variety of mediums including acrylic paints, pastels, pencils, crayons, inks and more.

I'll share how I use viewfinders to discover the most beautiful sections in my work, cut them down into smaller pieces and use them to create one-of-a-kind art collages on old book covers.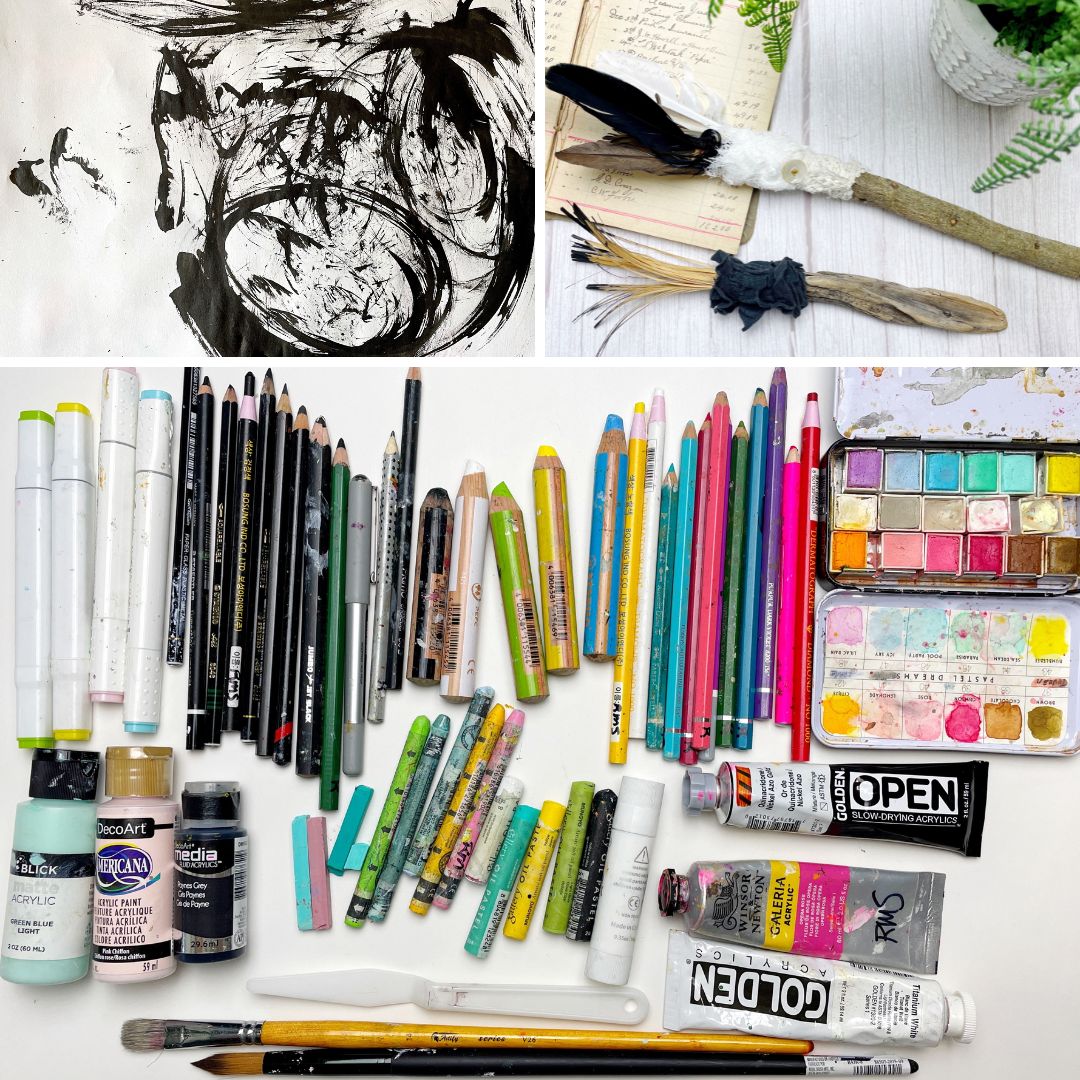 In this course, we will focus on the following:

•Making handmade art brushes
•Mark making
•Using acrylic, pencils, crayons, inks, and more to create multi-layered abstract painted papers.
•My step-by-step process for how I create abstract layers.
•Creating and using viewfinders to find the sweet spots in your work.
•Removing the covers from books to use for collage.
•Three different ideas for creating collages with your painted papers.
•Three completed book cover collages.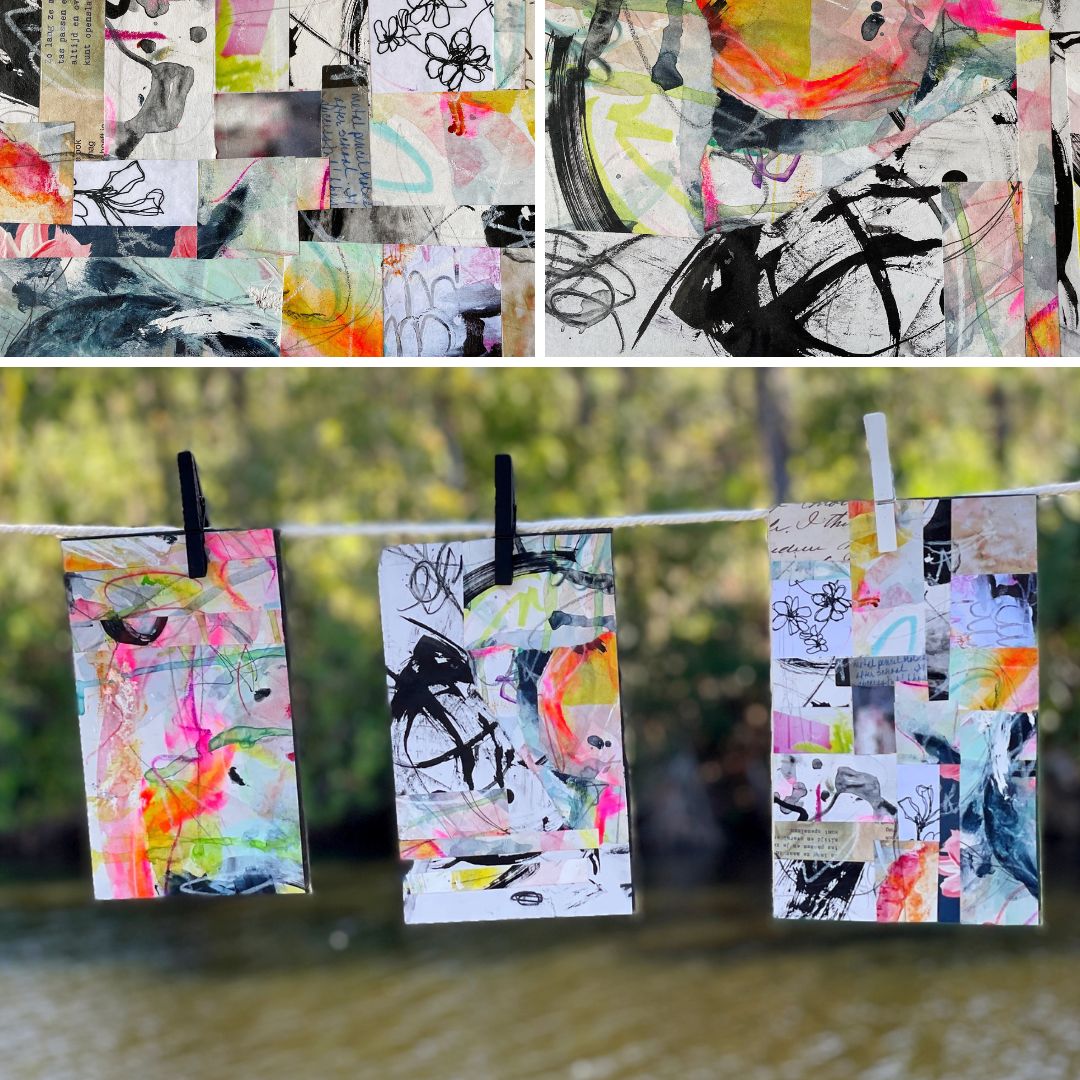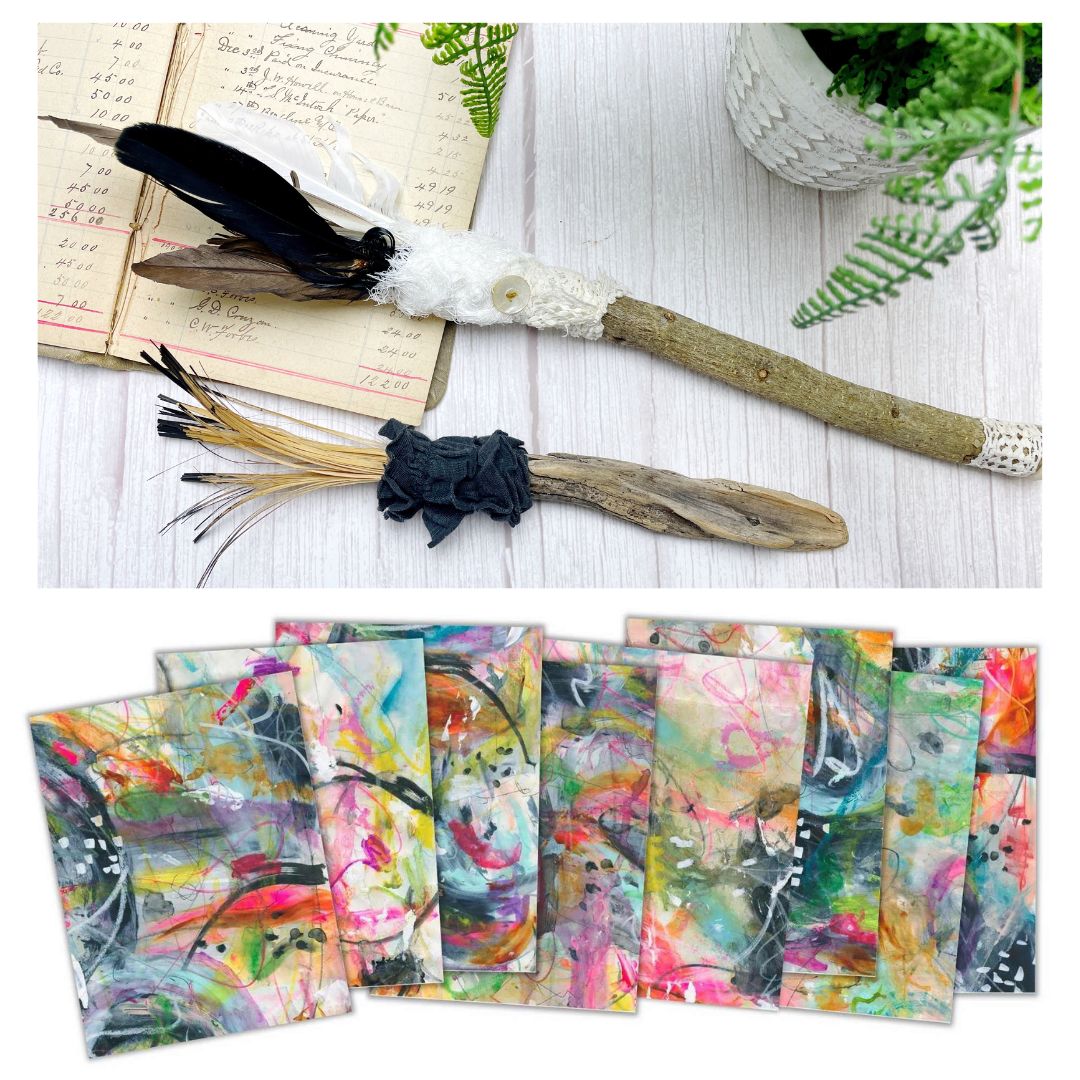 Course Features

•Approximately 3 hours of instruction
•Downloadable Videos: Yes
•User-friendly classroom
•Short, to-the-point instructional videos in HD
•Compatibility across all your devices
•Downloads are in PDF format, compatible with all systems
•Private Facebook Group to ask questions, share your work and meet other artists!
Handmade Art Brushes: Bonus #1
Create our own handmade art brushes with sticks, feathers, fabric, twigs and more!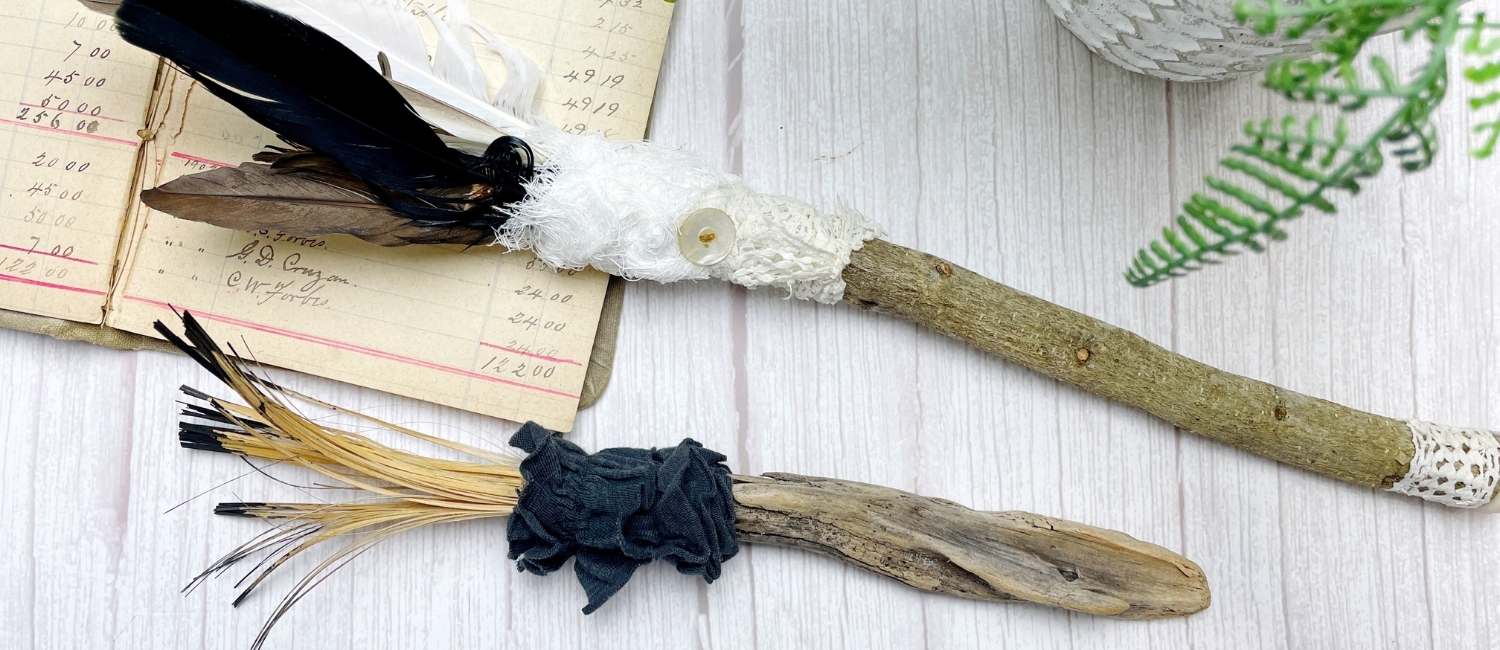 Digital Art Paper Pack: Bonus #2
Enjoy this pack of eight digital artist papers selected from my own designs.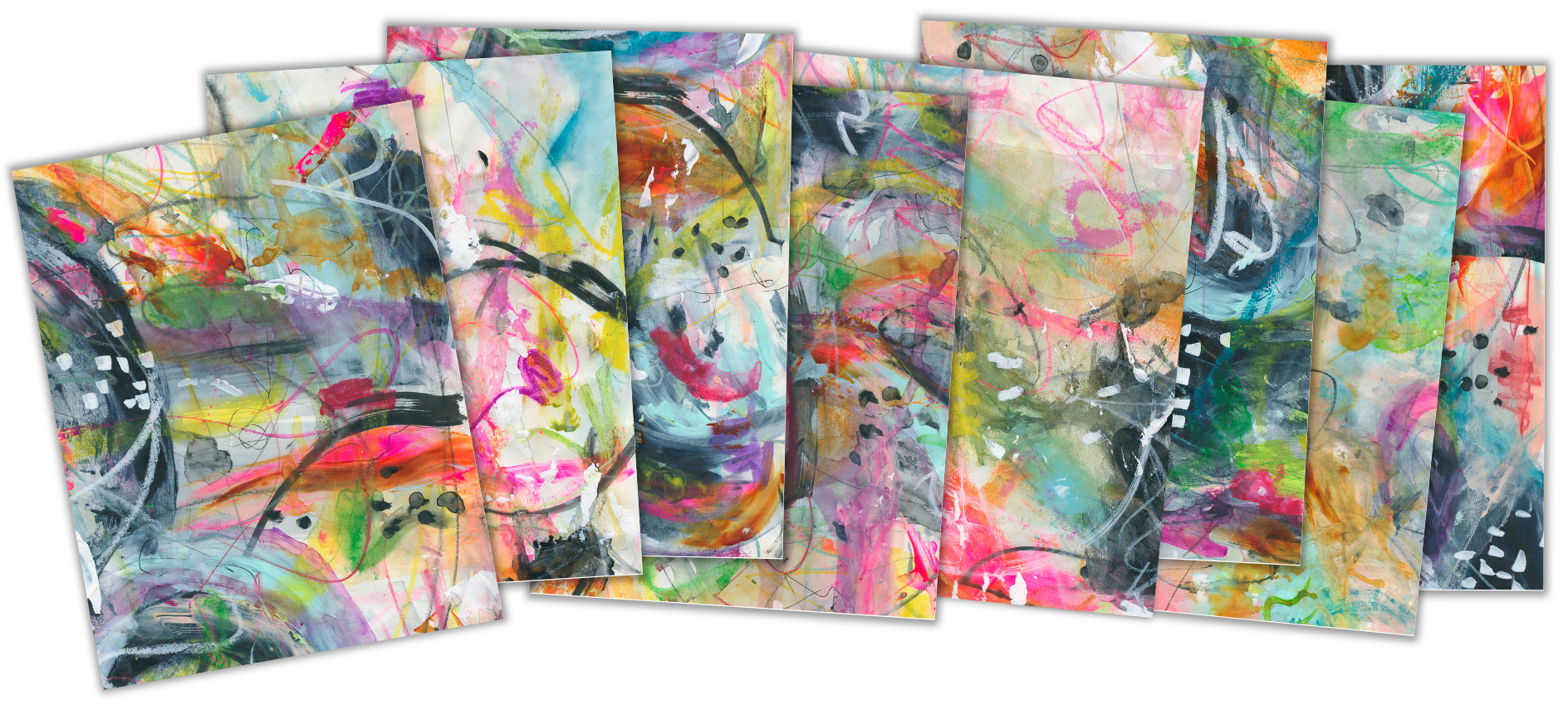 "What a fabulous class! I have enjoyed every single video. I have lots of the supplies used in this workshop, yet Roben-Marie is showing a different way to use them. The class is very well organized, videos are superbly edited and it's lovely to hear Roben-Marie working.

She expresses her thoughts while being in the midst of the artistic process. I enjoyed watching her create with her typical, personal, original and authentic colors.

I would recommend this workshop to anyone interested in playing with different art media, collage building and learning to create freely."

Sophie DeCort
Frequently Asked Questions
These are some of the questions people most frequently ask :
When does the course start and finish?
This course is self-paced so all content is available when you sign up.

Do you provide a list of the specific supplies you use?
Yes, I provide a supplies list but feel free to use what you have.
Is this course live?
No, all videos are pre-recorded.
Are videos available for download?
Yes, videos are available for download.
How long do I have access to the course?
After enrolling, you have unlimited access to this course for as long as you like - across any and all devices you own. If there should come a time when the school closes, you will be notified.

How many hours of instruction?
There is approximately 3 hours of video instruction.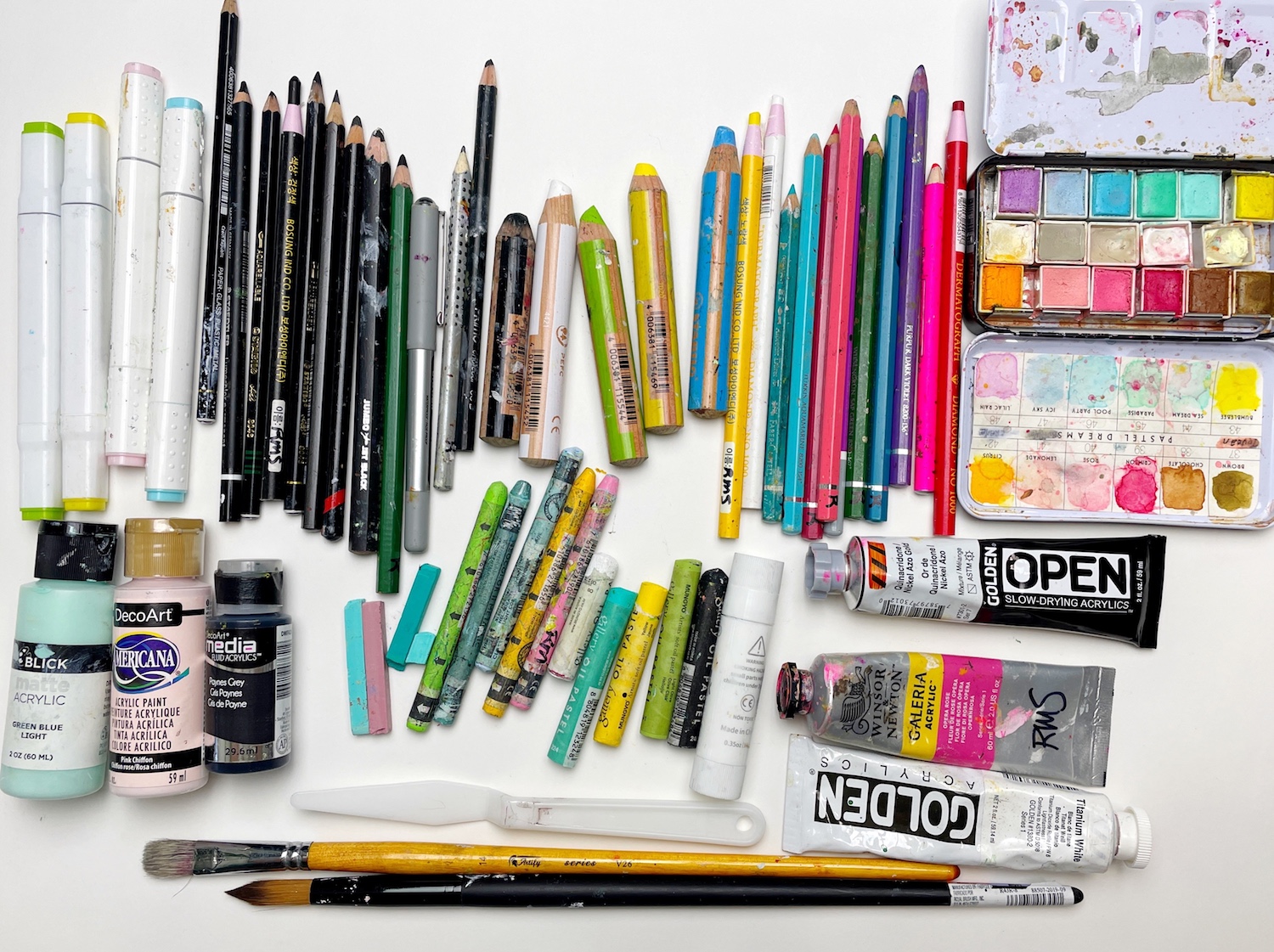 SUPPLIES LIST

This is a general list. The classroom will include specifics and sources. This course explores a variety of supplies, but not all are required to make the most of this course.
Sketchbook paper
Gel medium
Sumi ink
Old credit card or room key
Black and white acrylic paint
Assorted acrylic paints: 3-4 colors
Your favorite paint brushes in various sizes
3 books covers any size (around 9 x 6 is a good size)
Assorted watercolor pencils, crayons, wax and/or oil pastels (ie. things like Stabilo Woody, Caran d'Ache Neo ii, etc.)
Assorted pencils (charcoal, Stabilo, lead, etc.)
Spray Matte varnish
Black pen (waterproof)
Sticks for art brushes, feathers, ribbons, pine needles, etc.
Basic Supply Items: Apron, paper towels and/or baby wipes, water jar, scissors, heat tool/gun and brush for glue.

OPTIONAL THINGS I USE
China Markers
White Stabilo Woody
Hake Wash brush
Oil Pastels
Tempera paint sticks
Posca Paint Pens
Watercolors
Alcohol Markers
Hey!  I'm Roben-Marie and I provide ideas, inspiration and quality instruction for hobbyists and art entrepreneurs. I teach artists from beginners to those making a living from their art through my blog and my popular online workshops.  Both in and out of the studio, my passion is helping my fellow creatives step into their full potential by creating confident and expressive art.


As a woman of faith I believe that I'm called to serve and support others, so I strive to be accessible to artists who need my help. Seeing other creators embrace their unique voices, build their online art dreams and gain confidence in their new skills brings me great joy.


I've been a working artist since 2004, am self-taught and believe that anyone can cultivate their creative spark. I've taught mixed media art workshops and retreats across the U.S. and my work has been featured in countless books and industry magazine.

In my spare time I love to read, bake and travel.  I live in Florida with my husband of 34 years and together we work with the youth in our church. I also have a heart for mission work, having served in Panama, El Salvador, Romania and Honduras.